Full Biography
Performer of Cirque du Soleil
Founder of Viktor Kee Foundation
Founder of Art Vision LLC
Viktor Kiktev,  who performs as Viktor Kee,  was born in Priluki, Ukraine. His mother worked as a dancer and his  father was a musician.  At four, he attended a children's ballet school, but  it wasn't long before his journey to the circus began. His older brother was attending the local children circus School  "Uday"  and smuggled Viktor into the school at the age of six. There, he was introduced to a remarkable teacher, Alex Gruzin, who was to become a major inspiration to Viktor. He took the young boy under his wing and trained him in acrobatic, equilibristic, magic, clowning and last but not least:  juggling.  He passed on a great deal more than just skills – he gave Viktor something very precious to treasure for the rest of his life – Love for the Art of Circus. By the age of 11 Viktor was focusing more & more on juggling. Two years later, he developed and conceived his first act, in which he brought together juggling of 3 & 5 large balls with a popular, trendy Break Dance routine that was so popular at the time. The success of that act confirmed to the young man what he wanted to be above all else in the world:  a  juggler.  In 1989, Viktor entered the Professional Circus School in Kiev where he began a four year long, arduous, highly specialized training program. There he practised juggling along with acrobatics, acting and dance for 10-14 hours a day which brought Viktor to a point where he, besides being a  good acrobat, a hand balancer, or an actor could also juggle 9 balls, do a 7-ball pirouette, a 5-ball double pirouette and a 6-ball pirouette with the 7th ball on his forehead. However, Viktor was more fascinated by the artistic aspects of juggling than the numbers, or   technical characteristics of that art form. He spent day after day practising, perfecting and polishing his moves always in quest for new movements and routines. Teacher,  Aracady Poupon was a huge influence and help.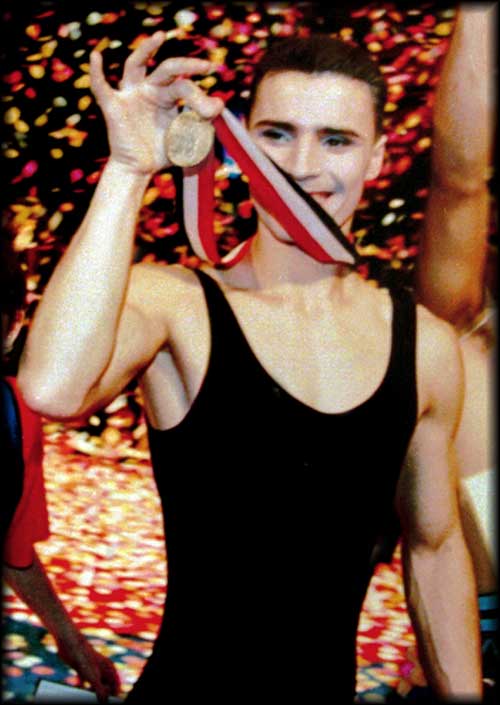 In 1989, Viktor`s style caught the eye of well-known Ukrainian choreographer Nikolay Baranov. For three years they laboured, developing an act that would bring something unique and matchless in the world of juggling. They named the act " The World of a Juggler".
Pioneering a new style with only three balls in which Viktor incorporated his juggling with contortion, acrobatics, drama and dance:
"Viktor emerges from a clear bubble, like a bird from an egg, smoke hangs in the air, red light washes over him and the music begins to pulse. Suddenly, the audience sees before them this incredible man, moving with liquefied acrobatic precision combined with his flawless juggling style". – The Catch, Germany 1994
His career really took off in 1994, when Viktor won the Silver Medal & the prestigious Raspini Award at the 17th International Circus Festival "Cirque de Demain" in Paris.
His stage name was changed to Viktor Kee & he started to perform around the world in the most prestigious venues such as:
• Moulin Rouge (Paris),
• Friedrichstadtpalast (Berlin),
• Pomp Duck & Circumstance (New York),
• Mirage and MGM Grand (Las Vegas),
• Lido de Paris (Paris).
In 1999, Viktor Kee joined Cirque du Soleil in their production "Dralion". From there Kee, developed his act to a new level where it became recognised as an original and exclusive work of art that it is now  famous around the world:"An almost nude human-like creature appears onto the stage leaping out of a gigantic spider.A beautiful woman, hanging many feet above, drops a white ball to him, a gift from a goddess, then another, and another. At first, he juggles with the delicacy of a miniaturist but then his moves grow bolder, empowered by the rhythmic pulse of the music. His body twists and turns, stretches and contorts, but with finesse, precision and power of a danseur noble. All the while, the balls orbit around him, seemingly not even glancing off his fingertips, but simply following his will as they dance in space when they're not gliding over, down and along, every path of his body.In his uniquely avant-garde style, the balls dance around his body; in his abstract yet fluid movements, the balls and the body merge to form a unified whole.He moves from one to seven balls in an awe-inspiring display of perfection. Control, pacing and mastery over his body and props hypnotizes the entire audience".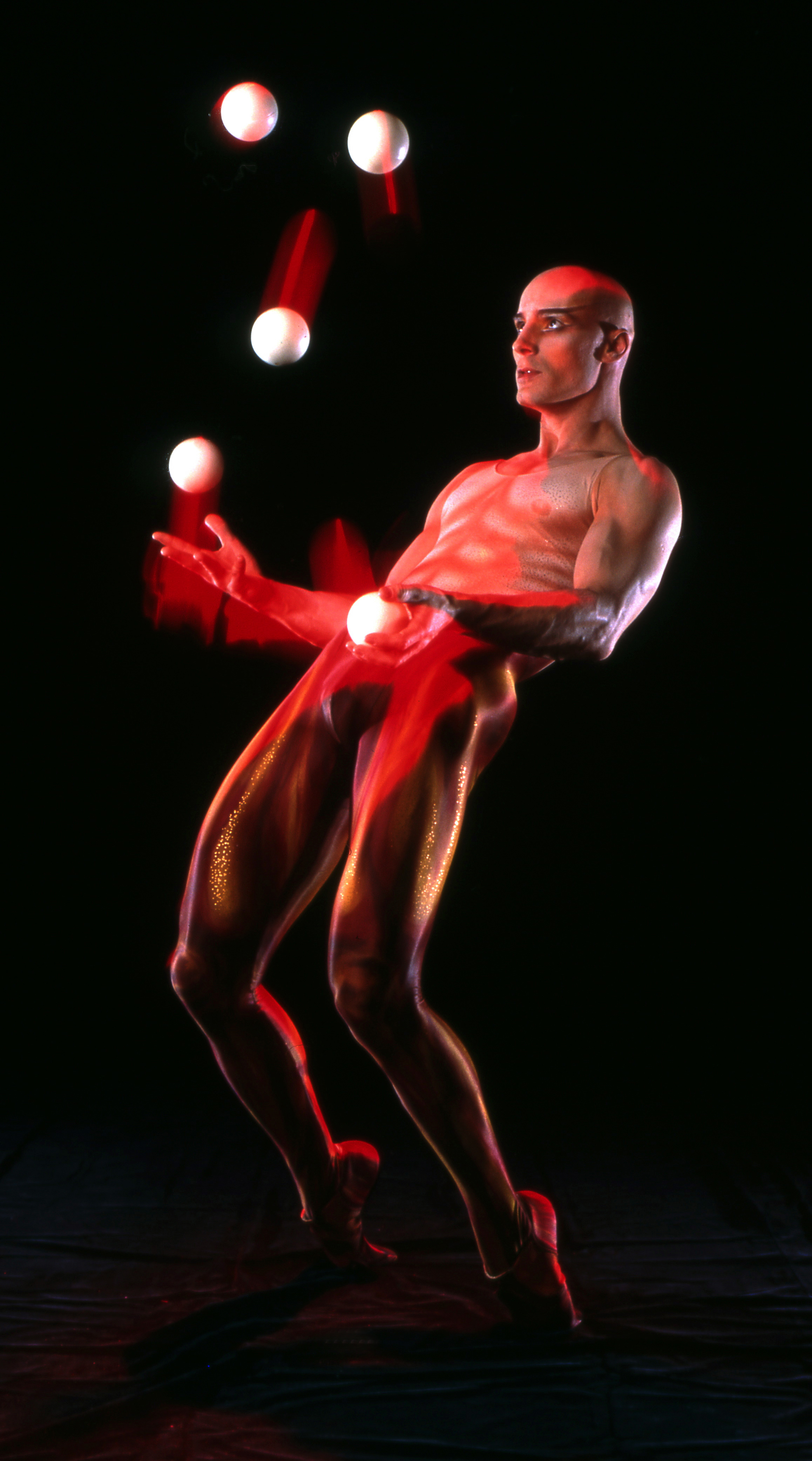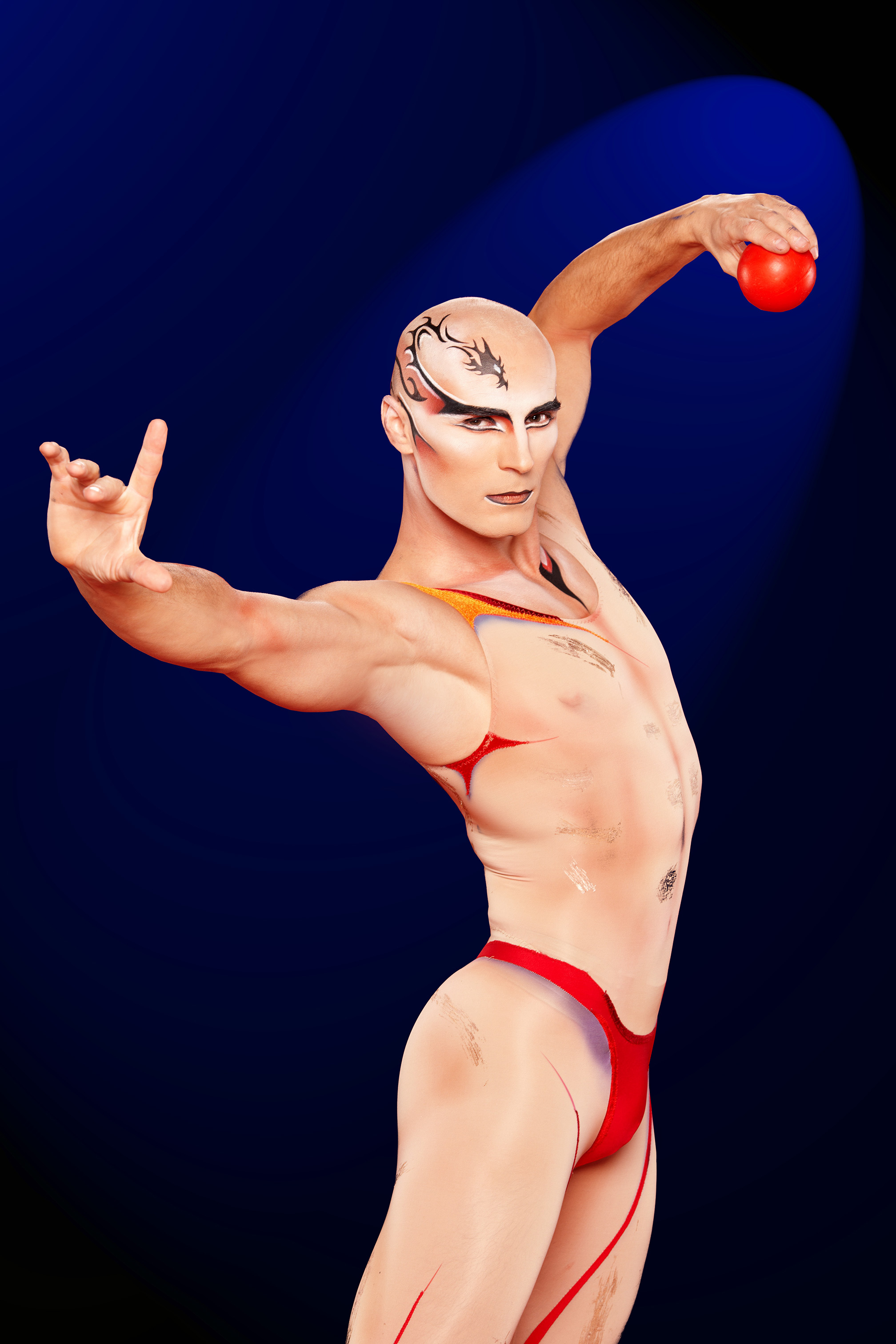 In 2003 Viktor Kee  won a Silver  Clown  Award at  the 27th International Circus Festival  in Monte Carlo and in 2004  Viktor received a Gold Medal at Cirque de Demain special event "La Nuit D`Or". In 2006 Viktor opens his own company "Art Vision Production", specialized in an artistic development and management of the talents around the world. First Art Vision artist debuted his career in 2007 wining a Gold Medal in the 28th International Circus Festival in Paris "Cirque de Demain". Currently perfomring in Zumanity show by Cirque du Soleil, Las Vegas. Followed by creation of new juggling act by Victor Moiseev, currently performing in show Joya by Cirque du Soleil, Mexico. 2012 Viktor returned to Cirque du Soleil creating a new act for Amaluna show and touring now days around the world. In 2014 Viktor started a new chapter in his career, giving back to the world of Art by forming his own not-for-profit organization Viktor Kee Foundation with a goal to Empower children with creativity in a reagions of poverty or destress, with a mission around the globe "Art Helps the World". To learn more visit www.viktorkeefoundation.com